Within the regional project "Furthering Gender Equality through the EU Accession Process", we have created two significant gender analyses to point to the position of women in BiH in the process of European integration and their participation in important reform processes.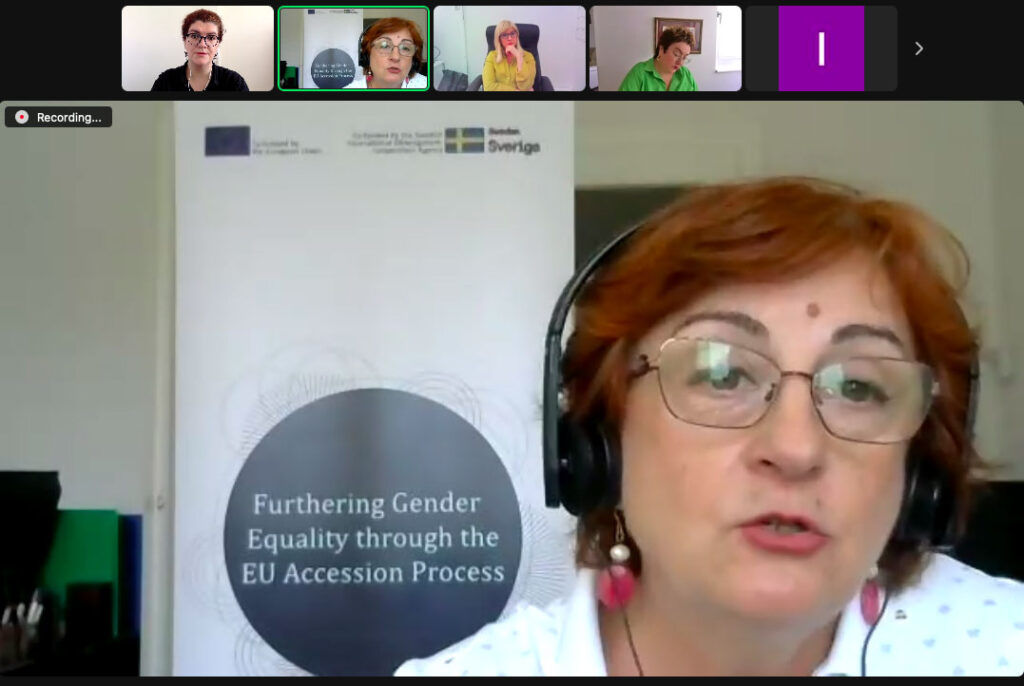 Gender analysis "The representation of women in the leadership positions of public companies in BiH" aims to point out the distribution of economic power and leadership in BiH and the influence of women on the creation of economic policies and reform processes. This analysis has shown that women are not equal in economic decision-making places, and thus excluded from important reform processes that inevitably take place as part of the European Union accession. For more details, see the publication on this website.
The process of European integration is one of the most demanding processes for the BiH institutions because of the extremely complex constitutional structure, the division of the jurisdiction and the process of making decisions that is very slow and, as a rule, politically colored. In order for this process to be possible in BiH, a specific and unique system for implementing the necessary activities and decisions under the name "Mechanism of Coordination" was developed and established.
All established bodies of the Mechanism of Coordination as a key institutional body for managing the process of European integration have a total of 2020 members, consisting of chosen officials and civil servants from 14 governments at all levels of government.
Because of this, we have made a gender analysis related to the Mechanism of Coordination: "How much do women participate in European integration processes?", which aims to point out the existing gap of gender equality in the country and invites full application of all laws to equally ensure the participation of women in the process of European integration.
This analysis also confirms that there are no women in places of political decision-making. Namely, in all bodies of the Mechanism of Coordination in which key political decisions are made in the process of European integration, there is no equal participation of women. See the publication for more details.