In December 2020, an online discussion entitled "Has anyone seen us in the pandemic?" was held, serving as an opportunity for the screening of a movie of the same name, and the presentation of the advocacy document "What awaits us after the pandemic: Overview of women's rights and joining the European integrations".
Arijana Ćatović, coordinator of projects at PRAVA ZA SVE, stated that this document is a means of trying to point out the continuous gender inequality in BiH society, and the ways that the pandemic will additionally worsen this state. Additionally, the purpose of this document is to explore options and propose recommendations for the better implementation of gender equality standards and legislation in BiH, better integration of gender sensitive policies in the EU accession process, and a stronger role of WCSOs in the policy dialogue within the process of EU integration.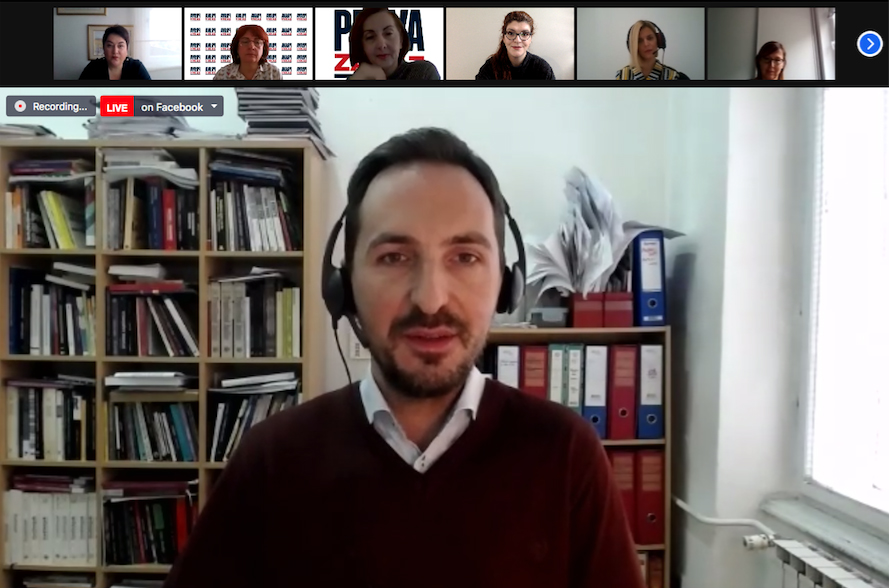 Midhat Izmirlija, professor at the University of Sarajevo Faculty of Law, stated that, according to the European Comission's opinion, BiH is mostly in the early stages of preparation in different sectors.
– We must ask ourselves do we want to fulfill the criteria only because of EU accession, or for our own sake – he underlined.
He believes that the pandemic has made the process even more complex, and that the issue of human rights is becoming more challenging, because challenges themselves are even greater, especially when it comes to women's rights.
He concluded that It is very important to insist on respecting women's rights, especially in the context of EU integration, because we need to create certain standards for ourselves.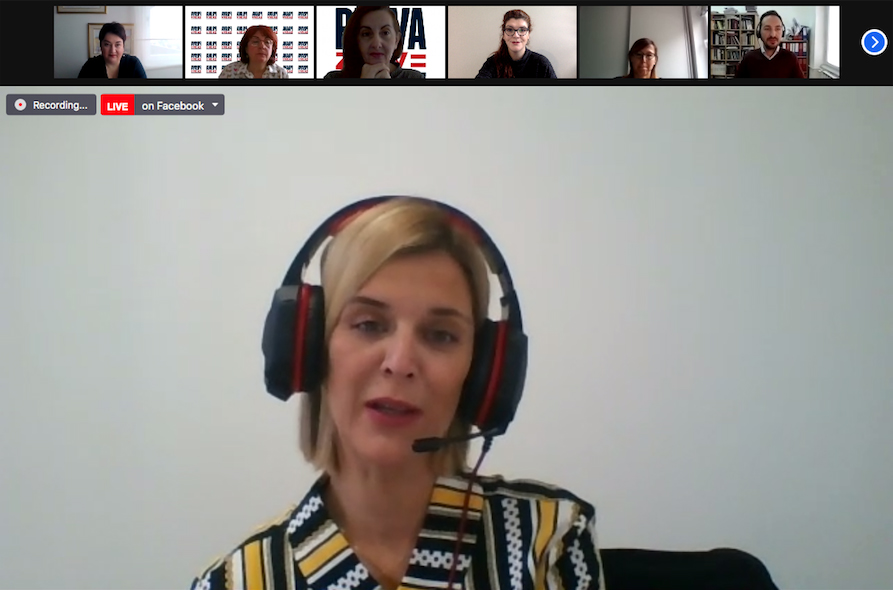 Journalist Emela Burdžović-Slipičević spoke about the position of women in her profession, emphasizing that female journalists were also on the front lines of the fight against the COVID-19 pandemic.
– All statistical data stated in this discussion are very familiar to the media. Numerous women with stories like these knocked on the doors of journalists, and we spoke about these experiences. Women were the first ones to lose jobs, violence against women worsened, single mothers did not get alimony, and journalists torn between work and family tried to speak about these stories – she stated.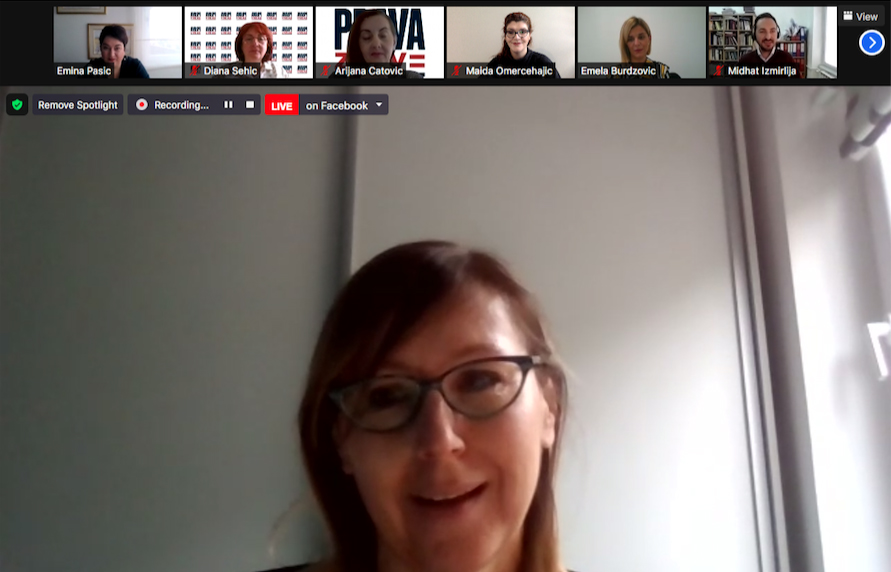 Suzana Tihi-Babić, Director of the Department of Human Resources Management at the Addiko Bank, spoke about the position of women in her company, stating that the ratio of women and men in the management of her company is satisfactory. She stated that they did everything to help employees during the pandemic, and emphasized the way a company treats their employees during the pandemic is a true reflection of the situation.
Participants welcomed the development of the advocacy document, and particularly the short documentary film in which women from different sectors testified on how they managed the challenges brought on by the pandemic in the family and in the workplace.