in order to open a dialogue on the candidate status that Bosnia and Herzegovina received in December 2022.
Fermin Cordoba, Senior Political Adviser at the EU Delegation to Bosnia and Herzegovina, pointed out. "This panel discussion is an excellent opportunity to demonstrate the potential of civil society, in its efforts to support the accession process of Bosnia and Herzegovina as well as satisfy all 14 key priorities facing BiH, which is even more significant in light of the candidate status that BiH received".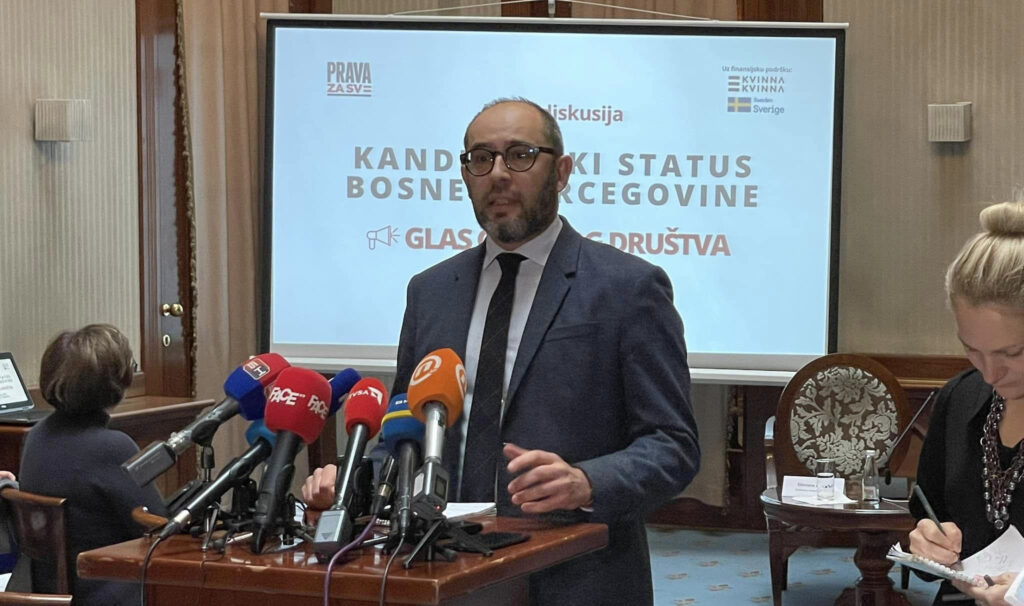 Assistant Director of the Directorate for European Integration Darija Ramljak spoke about what candidate status means: "We consider an open dialogue with civil society very important. Seven days ago, the Directorate for European Integration had an initial discussion with civil society about greater involvement of civil society in the process of European integration, especially in the light of the upcoming phases.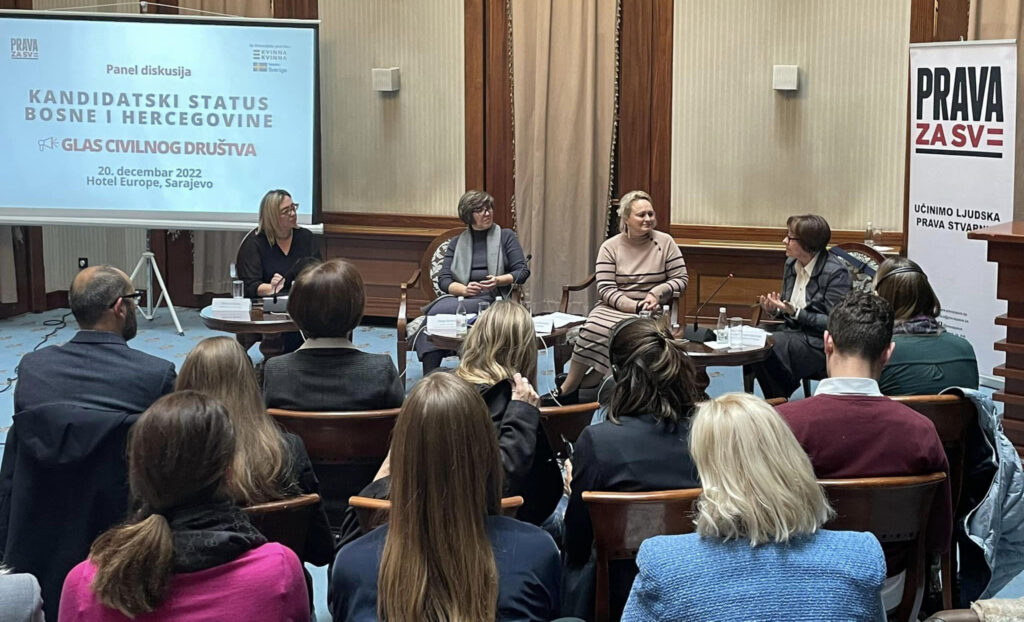 Director of the "Rights for All" Association, Diana Šehić, said that together with the women's advocacy group, which consists of 18 organizations from all over Bosnia and Herzegovina, they have been following the process of European integration for several years, and pointed out: "We believe that candidate status is very important. What stands before the authorities in Bosnia and Herzegovina in the coming period, which is the fulfillment of all the conditions from the 14 priorities, is something that everyone should work on, because it will ultimately bring better protection of human rights, a better society for all citizens of this country. ."
She noted that only women are speaking today at the panel discussion, adding that there are many women in Bosnia and Herzegovina who are experts in all areas referred to in the 14 priorities: "We are creating a space for women's voices, women's knowledge, and women's views to be heard in public.
Journalist, chief and responsible editor of the Interview.ba portal, Senka Kurt: "There are several things that this country must do, not only for the benefit of the media, but for the benefit of the whole of BiH – change the laws and enforce those laws. BiH, when it comes to media and free expression, has perhaps the best laws in Europe. However, these laws are not enforced.