In November 2021, the Kvinna till Kvinna Foundation organized an online Consultancy Week with institutions of the European Union in Brussels, gathering representatives of women's civil society organizations from the Western Balkans countries.
Representatives of PRAVA ZA SVE participated in this program of advocating for gender equality and greater involvement of women and WCSOs in the EU Accession Process towards MEPs, as well as representatives of the Directorate-General for Neighbourhood and Enlargement Negotiations (DG NEAR), Working Party on the Western Balkans Region (COWEB), Working Party on Enlargement and Countries Negotiating Accession to the EU (COELA) and the EU External Action Service (EEAS).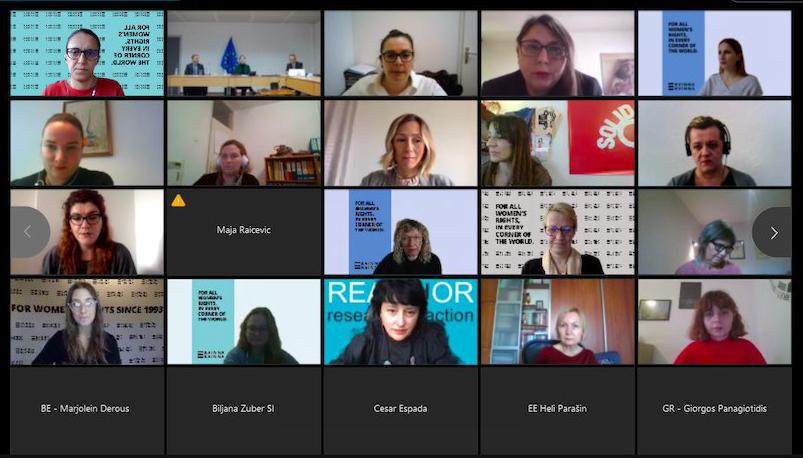 Through several meetings, we informed representatives of EU institutions about the state of women's human rights and gender equality in different sectors, with particular focus on the recently published Country Report for BiH, and with defined recommendation for greater gender mainstreaming in the preparation of next year's report.
There was particular emphasis on the current political crisis in Bosnia and Herzegovina and the lack of implementing necessary legal reforms. "The European path of Bosnia and Herzegovina is in the background, and there is no discussion about legal solutions important for approaching EU membership.