PRAVA ZA SVE is a human rights and advocacy organization. Organization has grown out of the international CSO Global Rights (formerly International Human Rights Law Group) that operated within BiH and the Balkan's region since 1996. PRAVA ZA SVE is established with vision to support creation of just and democratic society based on human rights standards, equal opportunities and participative democracy principles.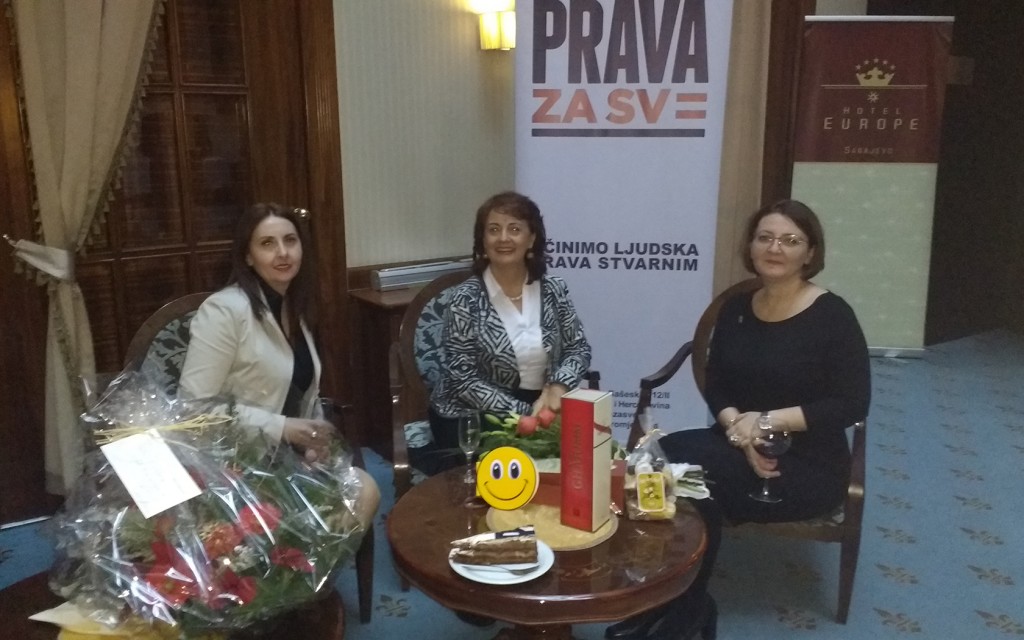 PRAVA ZA SVE achievements in the past 20 years includes:•    Execution of various research on implementation of human rights in BiH (e.g. UN CEDAW 1998, 2006, 2010 & 2013, 2016; UPR 2014, UN CRPD 2013), monitoring implementation of the national legislation (e.g. Gender Equality Law, Law against Domestic Violence; Anti-Discrimination Law); status of marginalized groups (e.g. Roma women,  persons with disabilities).
Engagement in work of the state and CSO's working groups to draft legislation and policies e.g. Law on Foster Care, Law on Developmental Planning, Law on Family with Children Protection, Law on Social Services, Gender Equality Law, Anti-Discrimination Law, Law on Same-Sex Partnership.
Production of a large number of analyses and comments on laws and policies, as well as amendments on e.g. reform of the social protection and security, protection of families with children, planning and management of development, education of adults, unified methodology for drafting regulations and development of impact assessments.
Execution of many evidence based policy advocacy campaigns; initiation of parliamentary hearings, public consultations, thematic session of parliamentary committees on e.g. Law on Foster Care, Criminal Code, Law against Domestic Violence, Anti-Discrimination Law, Gender Equality Law;
Implementation of hundreds of trainings within capacity building program targeting various stakeholders e.g. CSOs, government, judiciary & legal professionals, members of Parliament, marginalized people and communities on rights under national and international legislation, women rights and gender equality, social and economic rights, legal & paralegal aid, advocacy, etc. PRAVA ZA SVE develop a tailor made trainings to address needs of targeted stakeholders and engage learning-by-doing methodology that connect theory with application of the lessons learned in practice.
Organization of hundreds of public events including regional and national conferences, public consultations, public hearings, forums, round tables, etc. Production of hundreds of different reports, guides, manuals, publications, legal and human rights analyses.
Some of the current activities of PRAVA ZA SVE include training on paralegal support in cases of discrimination and anti-discrimination advocacy, integration of gender equality in the policies; We continue to advocate for integration of a gender perspective in the process of EU accession, efficiency of antidiscrimination mechanisms, strengthening structures of government to integrate gender equality into policies and practices; PRAVA ZA SVE continues to monitor legislative processes and support mechanisms for cooperation, coordination and unified action of CSOs and BiH Parliaments.